Feature:
1.Professional design with small size for easy carry.
2.Assorted color multiple choices.Simple and beautiful.
3. Equipped with cooling fan, which can fast heat dissipation and prevent the console stop working to enjoy the fun.
4.Support the console charging directly and also can play when charging,which can extend the game experience time.
5.Equipped with HDMI output interface, which can cast screen from small screen to larger screen and make the game visual effect more shocking.
6.Equipped with 3 USB output interfaces (USB 3.0 * 1, USB 2.0 * 2) ,which can support three Switch wired controllers play at the same time. Multiplayer games are more enjoyable.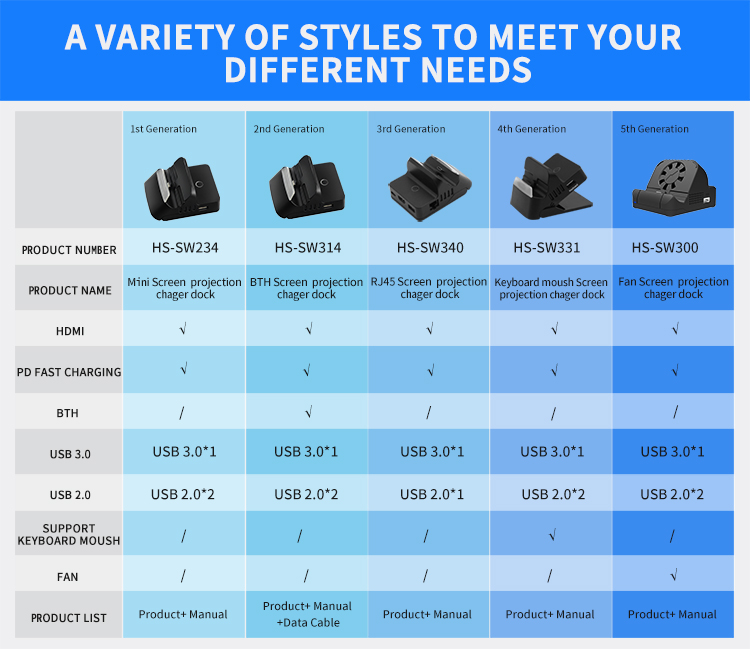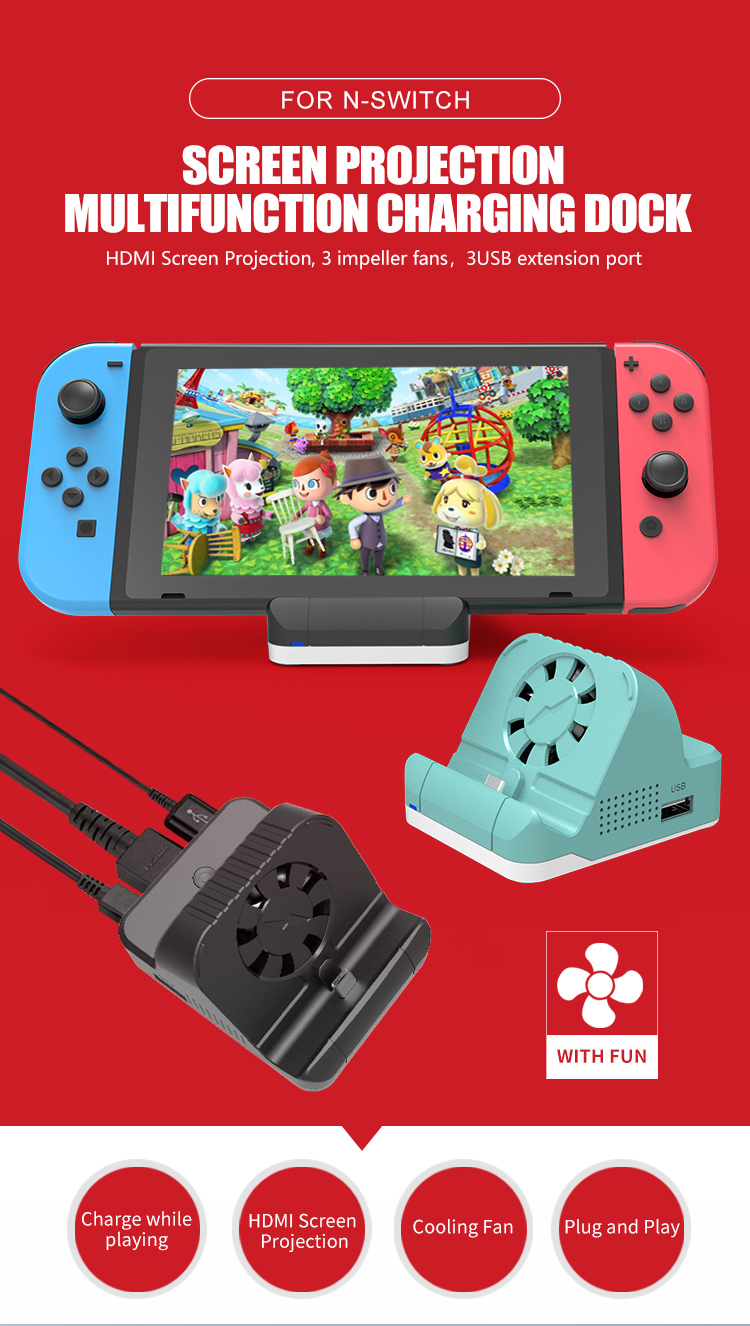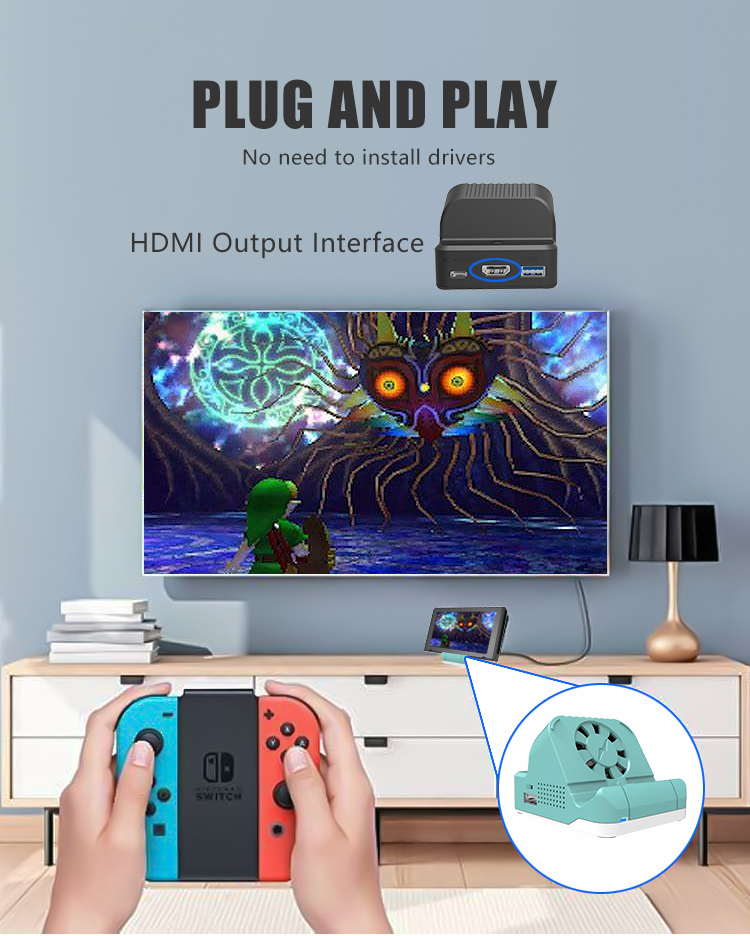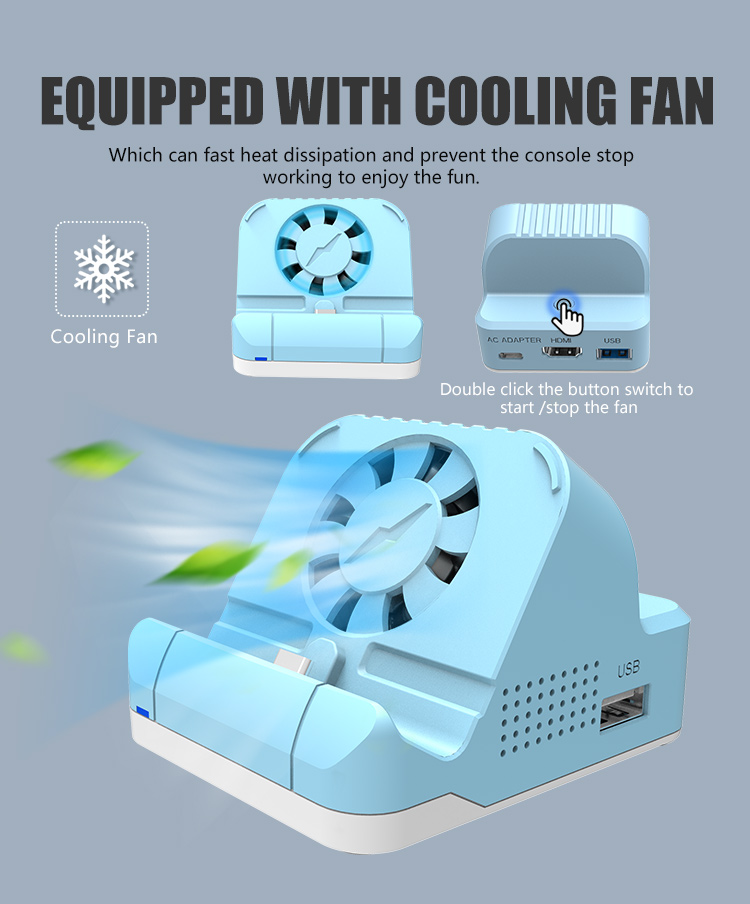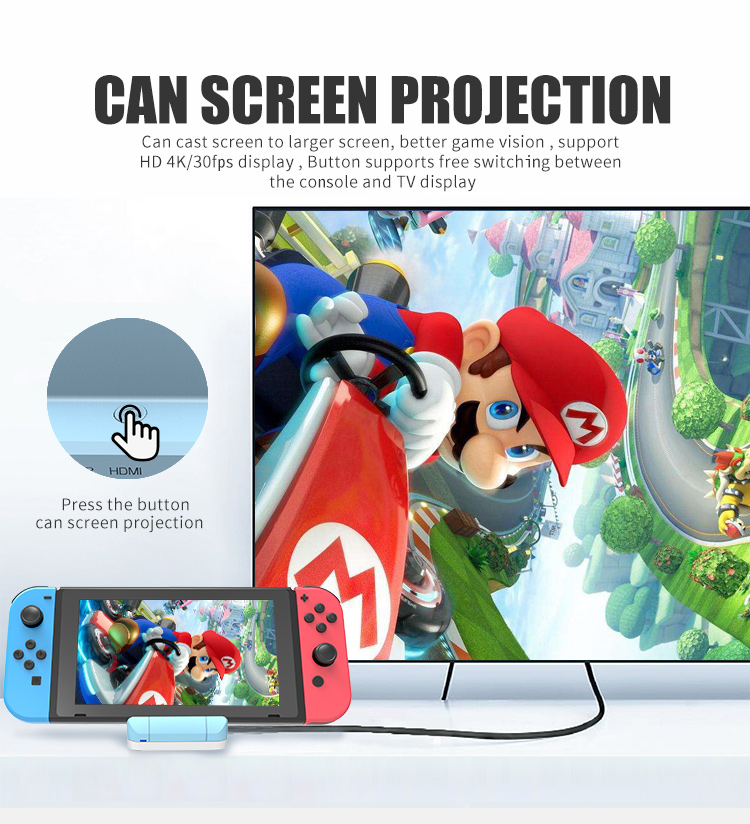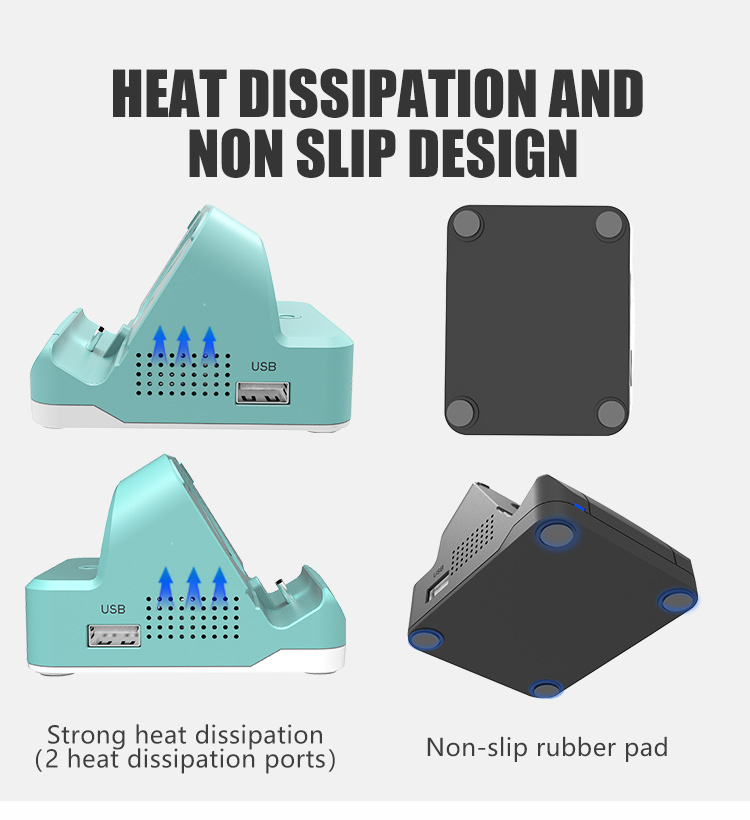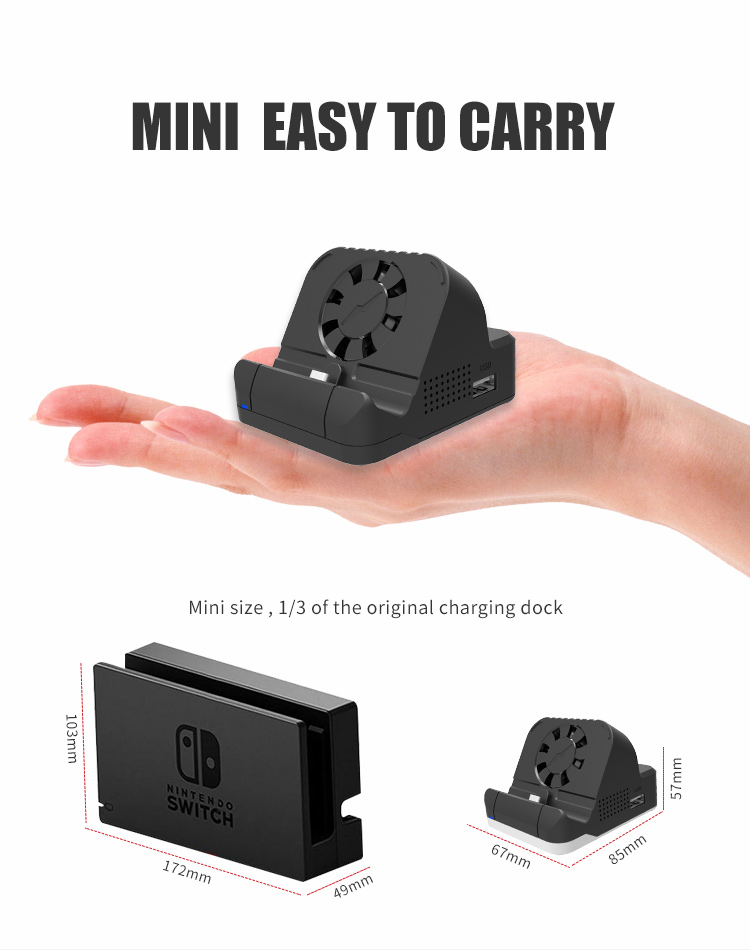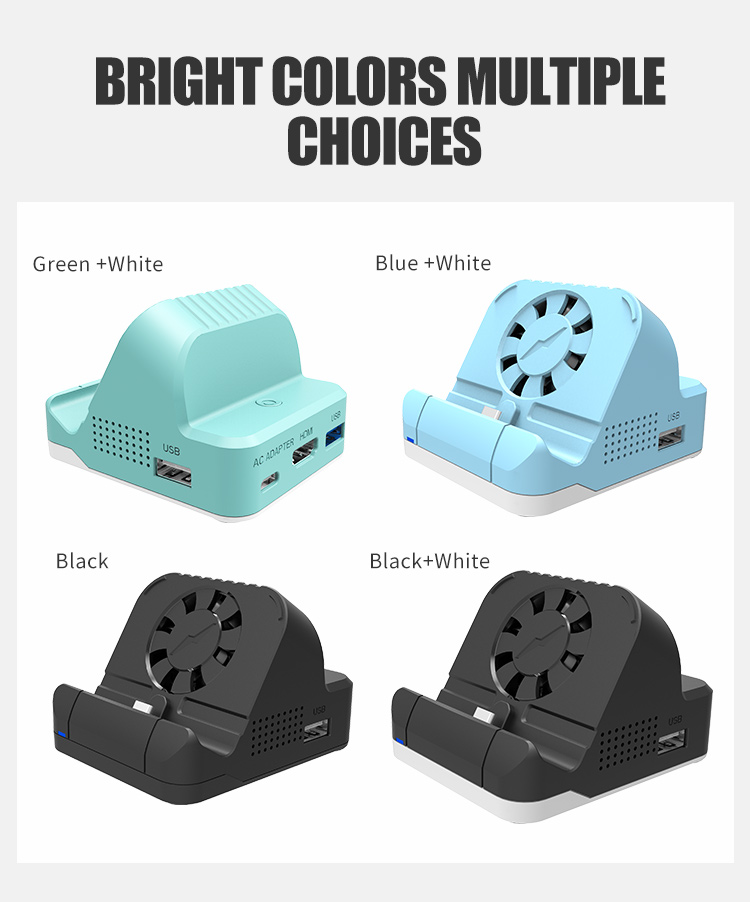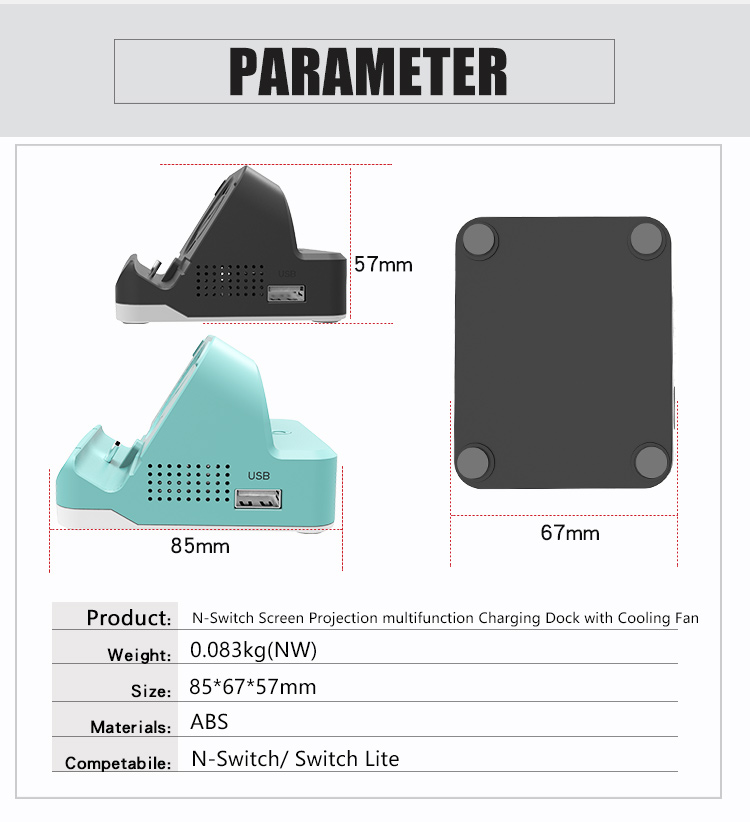 Purchase History
| Date | Quantity | Country | Purchaser |
| --- | --- | --- | --- |
| 2020/12/11 16:49 | 5 | United States | Fayed *** |
| 2021/01/02 22:45 | 5 | Italy | Massimo *** |
| 2021/01/29 13:52 | 5 | Japan | Kazuhiro *** |
| 2021/03/11 06:02 | 5 | South Africa | Wayne *** |
| 2021/03/22 01:03 | 10 | Czech Republic | Jan *** |
| 2021/04/05 19:56 | 5 | Mexico | mario *** |
| 2021/04/12 08:51 | 5 | Mexico | Isaias *** |
| 2021/04/29 05:16 | 5 | Czech Republic | Lukas *** |