SKU : HS-SW520C
*Double vibration support
*With Sensor Function
*With NFC Function
Feature :
1.Provide 4 red LED indication functions.
2.Built-in dual motor, 256-level precision 3D joystick.
3.The button responds sensitively and the control is handy.
4.Compatible with PC host (support X_input and D_input mode).
5.Provide 16 button function input keys to support TURBO function.
6.Compatible with all key and motor functions of the original Switch of the Switch (Sensor function is available).
Parameter :
1.Nw: 12.00kgs
2.Gw: 13.00kgs
3.Qty/Ctn: 40pcs
4.Meas: 49*44*34.6cm
5.Product Size: 18*12*14 cm
6.Item Weight: 350 g(With packing)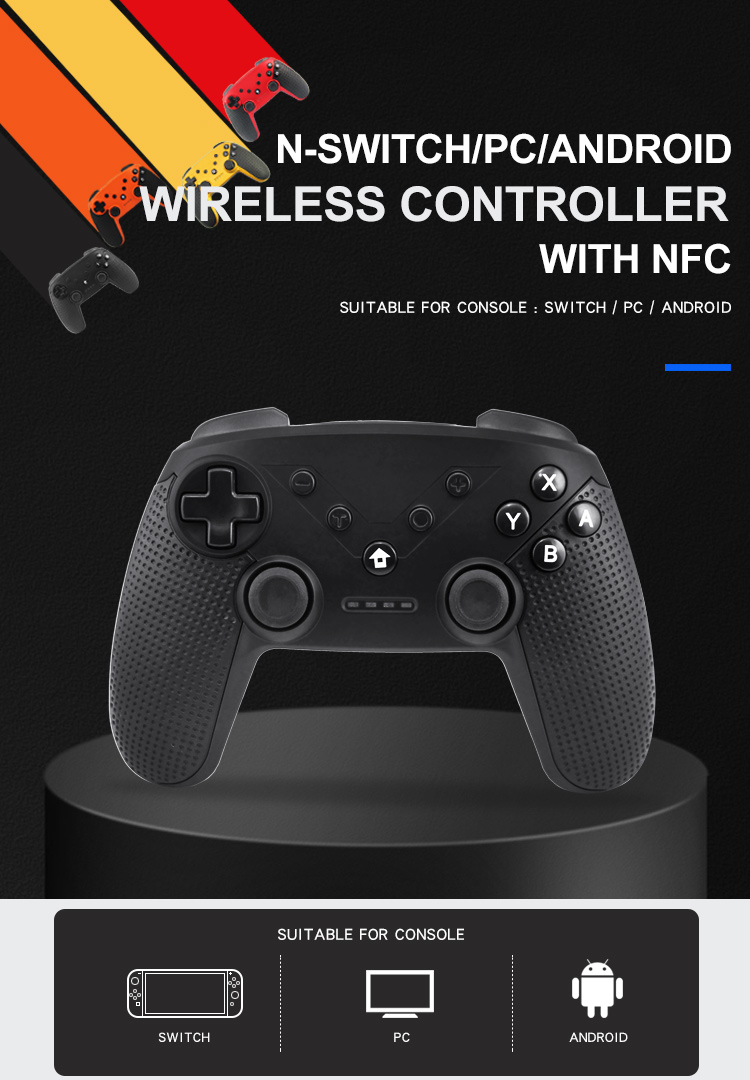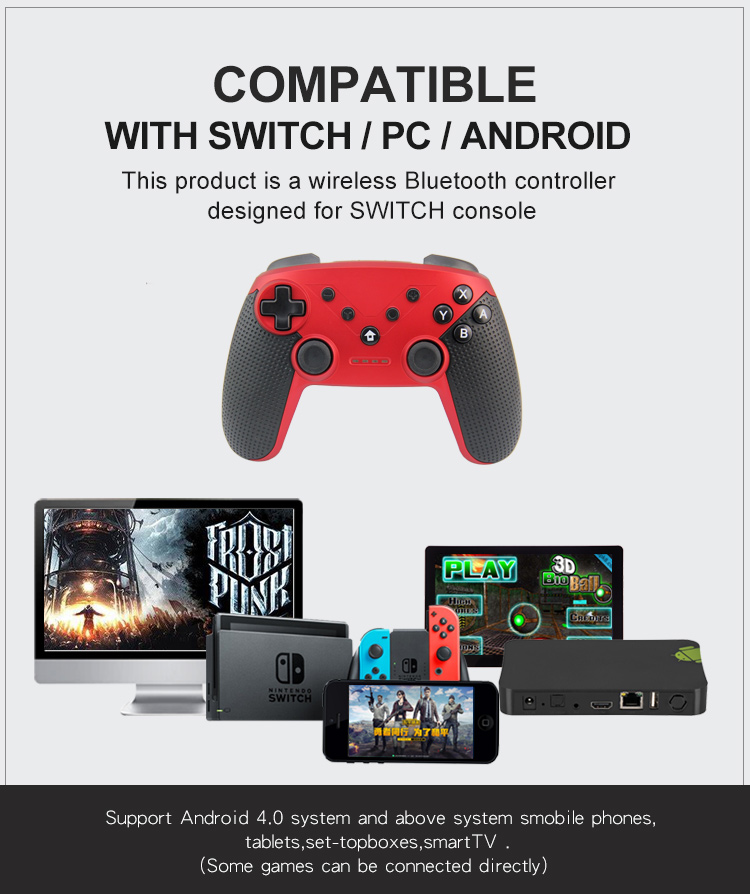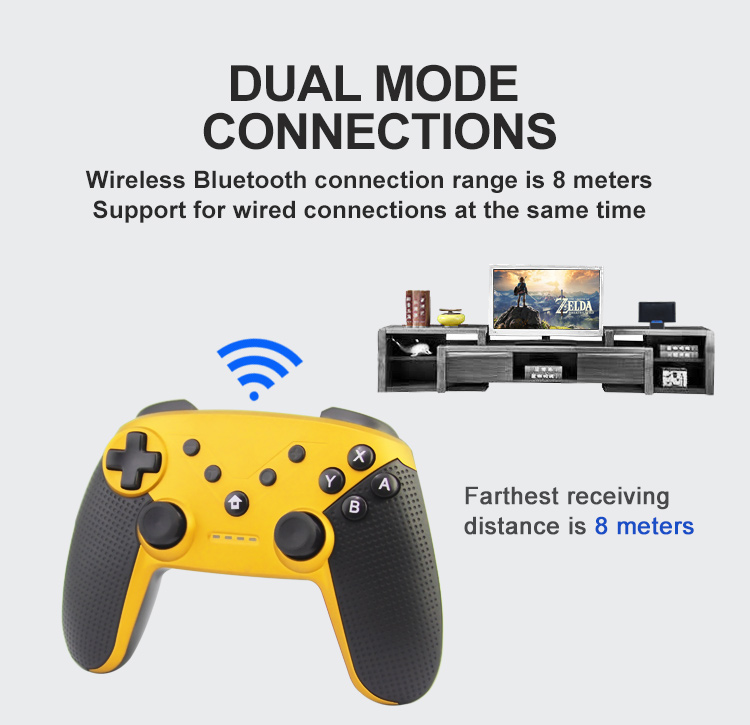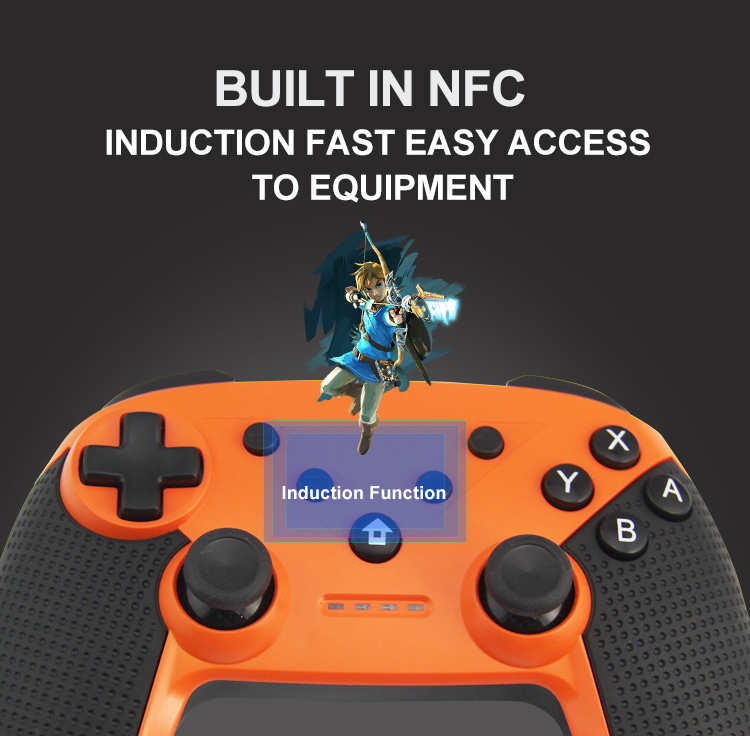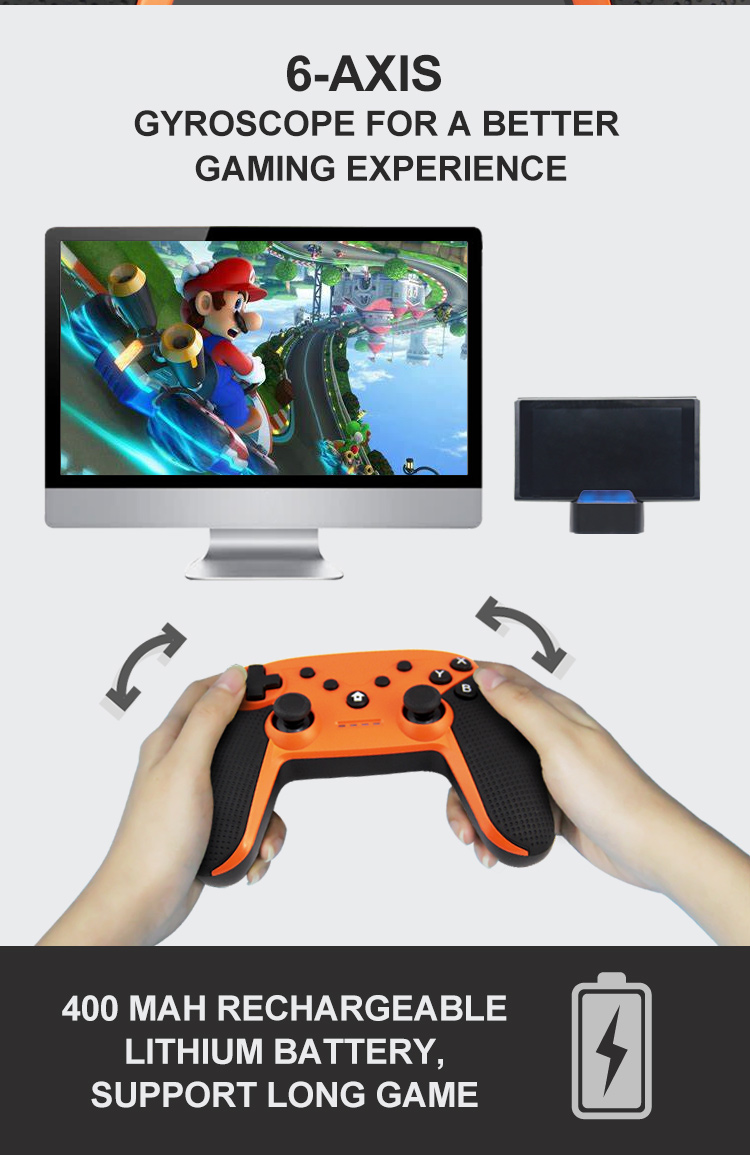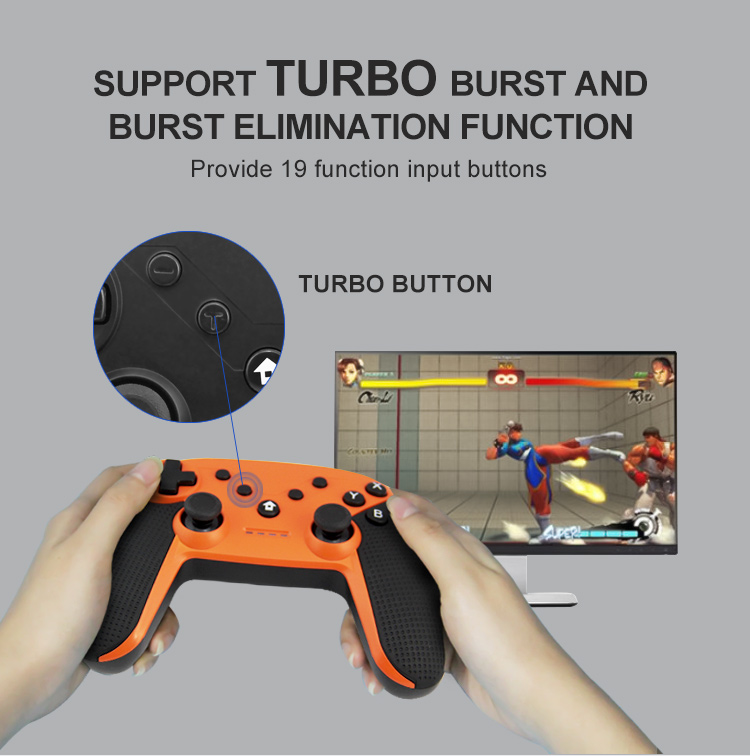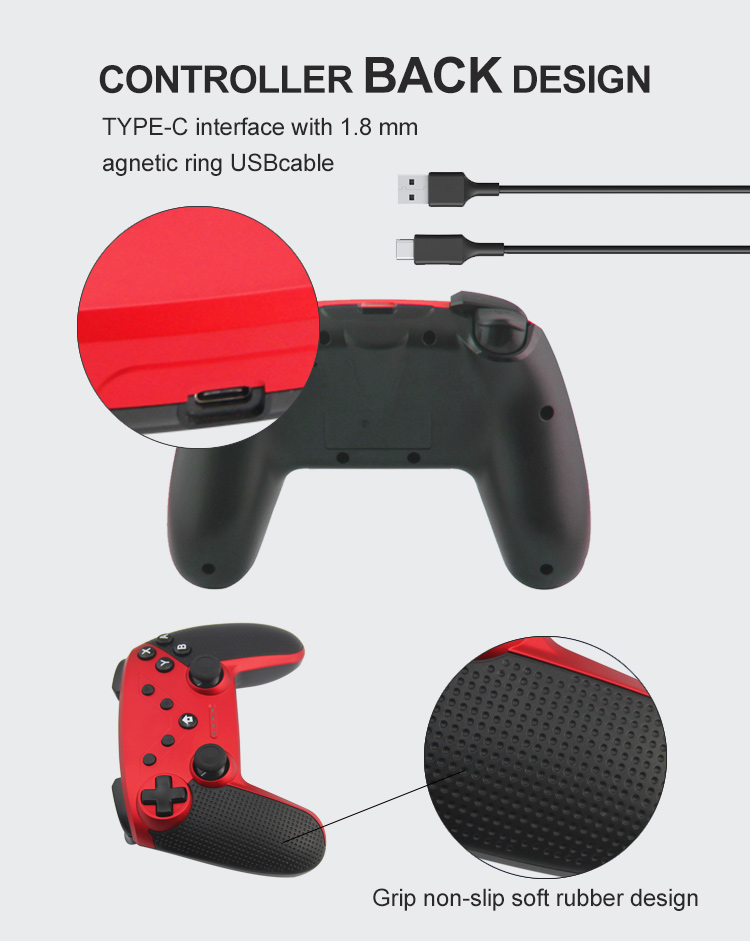 Purchase History
| Date | Quantity | Country | Purchaser |
| --- | --- | --- | --- |
| 2020/10/17 01:11 | 20 | United States | Christopher *** |
| 2020/10/26 11:48 | 10 | United States | Marvin *** |
| 2021/01/13 11:48 | 10 | Ecuador | DIEGO *** |