SKU : HS-XB136
XBOX 360/PC 2.4G wireless controller neutral Packing
Features:
1.High Quality and Brand New.
2.With improved ergonomic design.
3.Ideal for playing XBOX 360 games.
4.Easy to install and comfortable to play.
5.The same size as original Xbox 360 controller.
6.Vibration action and motion-sensing functionality.
7.Enables maximum comfort and endless game play.
8.A perfect replacement or an extra controller for you.
9. New left and right shoulder buttons are designed for ease of use.

Compatible device:for xbox 360 and PC
The same size as original for Xbox 360 controller
A perfect replacement or an extra controller for you
Precision Wireless Controller for Microsoft for Xbox for 360 Game System
Packing List:
1*Controller
1*Charge line
1*USB wireless connection
Packaging & Delivery:
Single gross weight: 0.26 kg
Single package size: 15X10.5X7 cm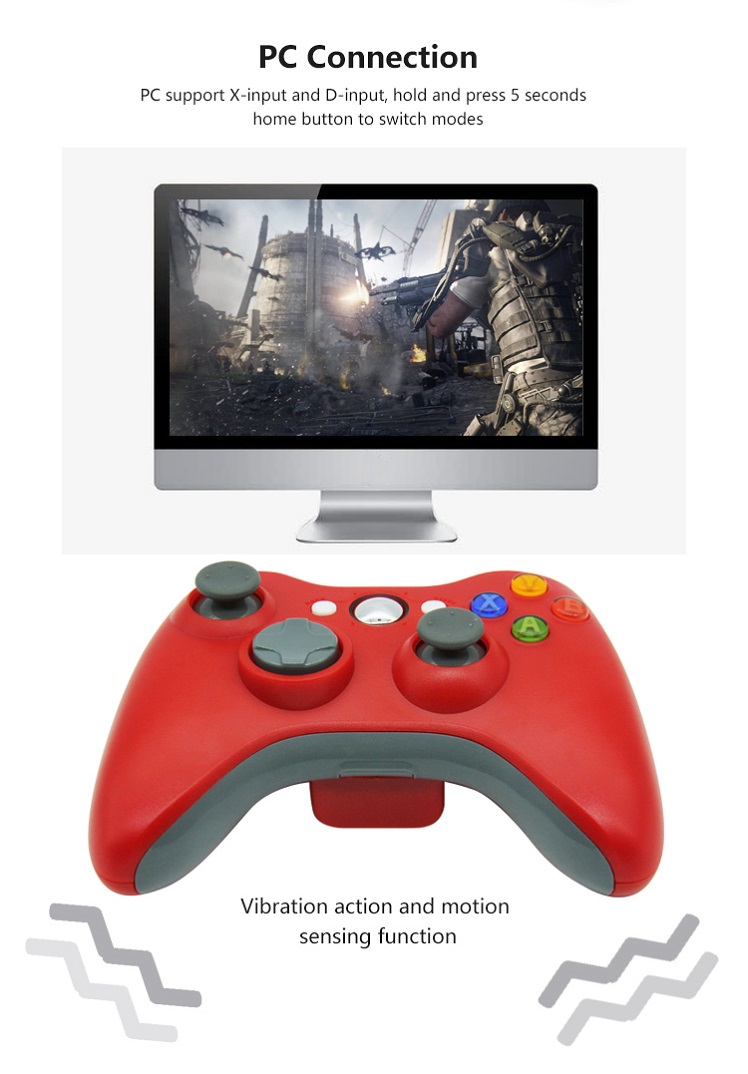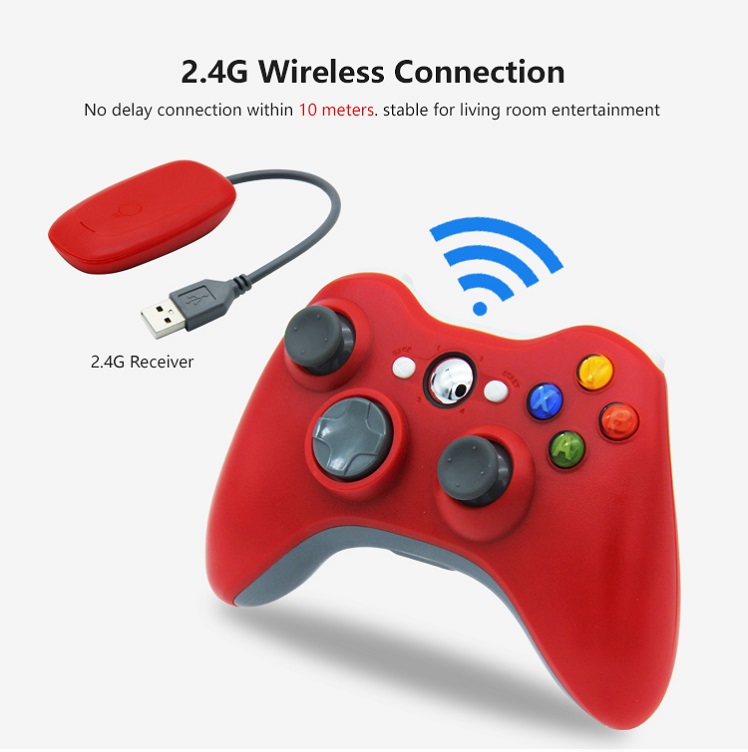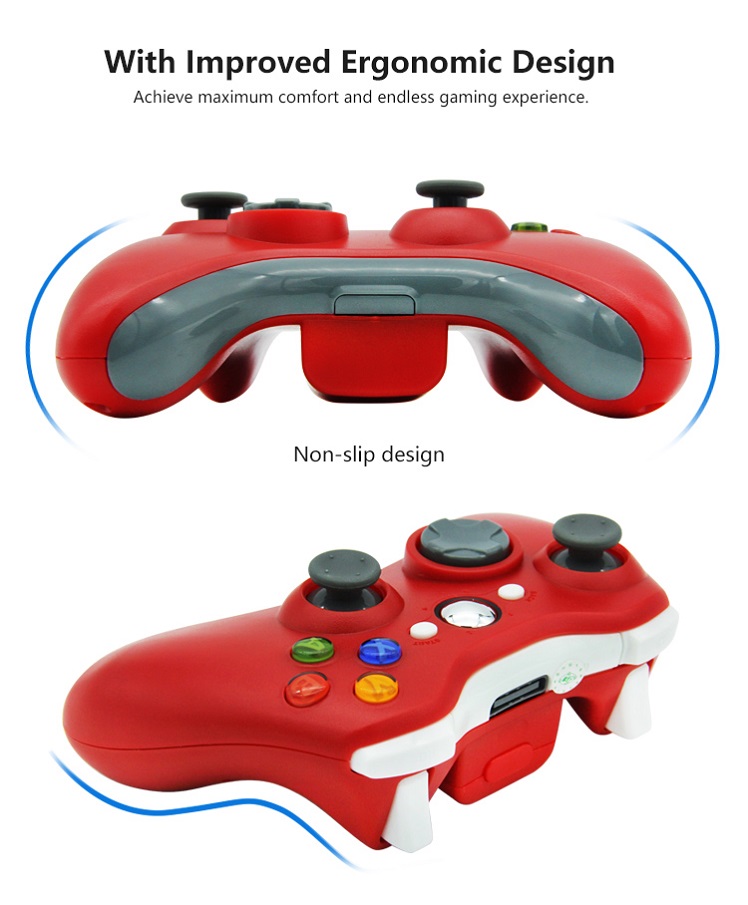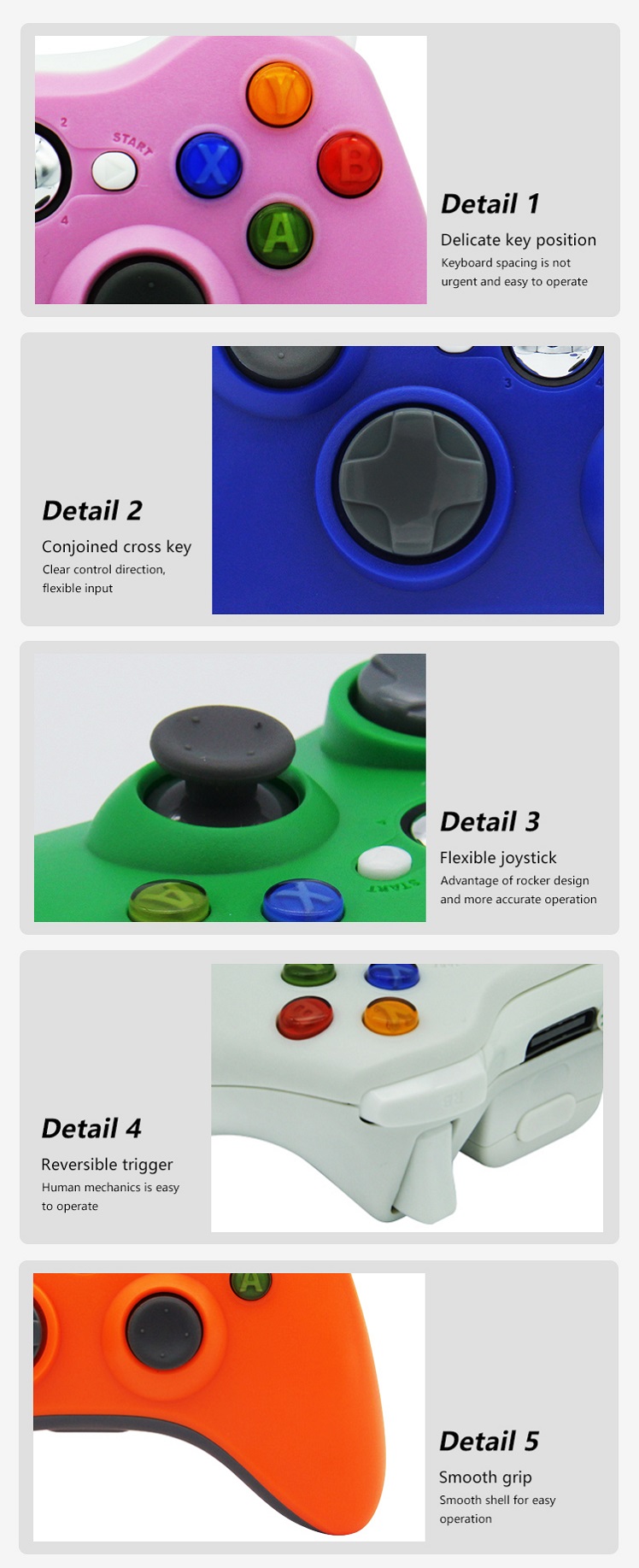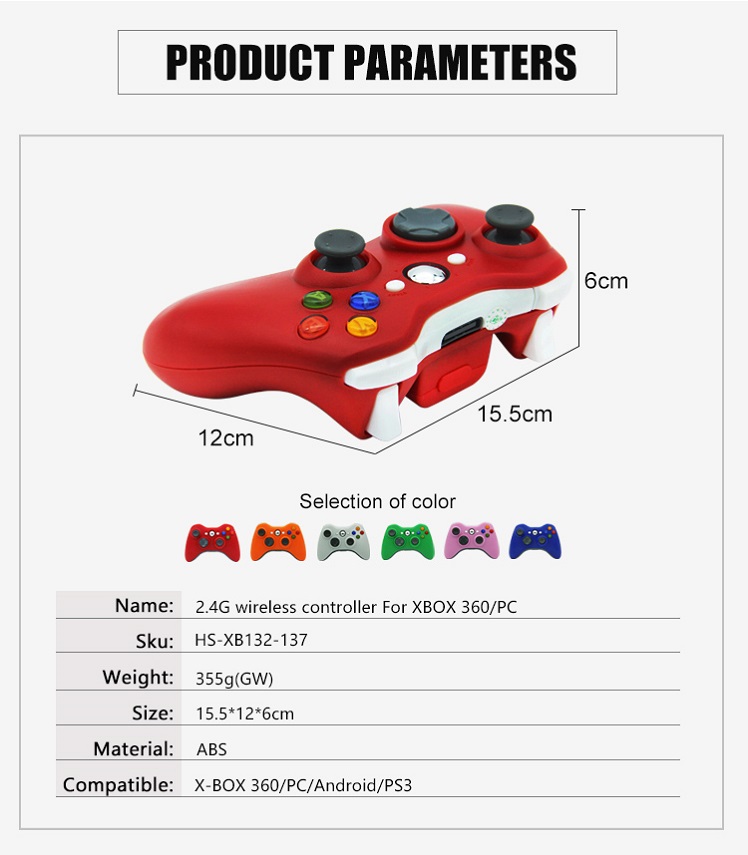 Purchase History
| Date | Quantity | Country | Purchaser |
| --- | --- | --- | --- |
| 2020/04/16 06:40 | 10 | Greece | FOTIOS *** |
| 2020/06/12 19:17 | 5 | Italy | Marco *** |
| 2020/07/02 09:43 | 5 | Ecuador | DIEGO *** |
| 2020/07/10 13:13 | 10 | Ecuador | DIEGO *** |
| 2020/08/18 05:29 | 5 | Mexico | Alejandro *** |
| 2020/10/16 03:22 | 30 | Uruguay | CARLOS *** |
| 2020/10/17 01:11 | 10 | United States | Christopher *** |
| 2020/12/09 09:40 | 20 | Greece | FOTIOS *** |
| 2021/01/13 11:48 | 8 | Ecuador | DIEGO *** |
| 2021/03/31 02:48 | 7 | United States | Christopher *** |
| 2021/04/14 11:06 | 25 | Peru | Roel *** |